School Dinner Menu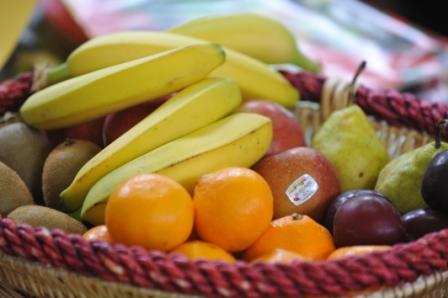 At Northmead we are fortunate to have excellent meals cooked on the premises and served directly from the kitchen to the dining hall.
The price of a school meal is £2.35 a day (price correct from September 2019). A week's dinner card, for five days, costs £11.75. A four week dinner card, for twenty days, now costs £47.00. School dinner payments can be made on-line via our Parent Mail App
The Catering team provide a vegetarian option each day. However to ensure that sufficient vegetarian meal are provided, and to minimise wastage, we ask that children go to the canteen in the morning, before registration, to request this option.
We hope all children will have school meals; however they may bring a packed lunch if they wish. Children are not allowed fizzy drinks or chocolate bars.
Northmead is a nut free school
It is vitally important that we remain vigilant about this and reduce, as far as possible the chances of children who have nut allergies coming into contact with any form of nuts. The school caterers do not use any form of nuts in the preparation of school meals. We must insist that children's packed lunches do not include any products containing nuts. This is also a good opportunity to remind everyone that morning snacks must only be fruit or vegetables
We encourage children to eat a piece of fruit during morning break. However, please remember that 'fruit winders' or similar, in our opinion, do not count as a piece of break time fruit. Please ensure your child has a clean, named water bottle in school. We have drinking water readily available in classrooms so that bottles can be refilled during the school day.
Weekly Menu
If you require a free printed copy of the menus please contact the school office (01483 529870). You can find details of which menu we are on today by looking at our school calendar.
Try more, learn more, achieve more.