PE and Games
Mrs Polden is the subject leaders for PE
Our PE curriculum is both challenging and enjoyable for children of all abilities. We use the studio and hall for gymnastics, dance and other indoor sports such as dodge ball. Children also have access to our large field and playground area for outdoor games.
In year 3 children have the opportunity to participate in swimming lessons at the Spectrum sports centre.
Lessons are taught by Northmead staff alongside coaches from Planet Soccer.
Please see the PDF file below which provides an overview of the teaching which takes place each term.
We offer numerous opportunities for children to participate in competitive activities, both in and out of school. Our children take pride in representing their school and achieving success.
We have welcomed funding from government to improve provision of physical education (PE) and sport in primary schools. We are committed to using this resource to develop high quality PE lessons, alongside greater opportunities for sporting competitions and clubs for all our young people.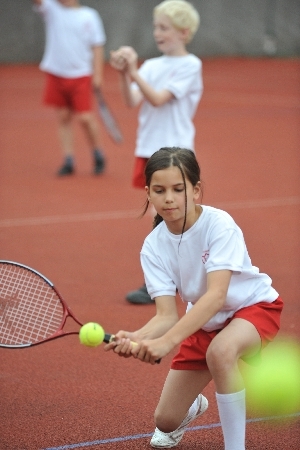 The Benefits of Physical Activity
Physical activity has a key part to play in improving health and well being. It helps to prevent coronary heart disease, stroke and some forms of cancer. It can also reduce the risk of developing osteoporosis, hypertension, diabetes, weight problems and obesity.
Health experts recommend that 30 minutes of moderate intensity physical activity including walking on at least five days a week can have significant health benefits.
Regular exercise can help to:
Improve your stamina so you can keep going longer
Increase your strength and suppleness
Reduce or maintain weight
Improve your self-confidence and self-esteem
Reduce the risk of coronary heart disease and stroke
Help control blood pressure
Reduce the effects of osteoporosis
Improve your general well being
Please see the 'Uniform' page for details of kit.
Useful website links
Try more, learn more, achieve more!