Northmead library
We are very proud of our library provision at Northmead which promotes high quality reading and learning opportunities. We have created a stimulating and welcoming library which is situated in the hub of the school.
The library has been designed:
· To foster and develop the children's pleasure and interest in books.
· To promote independent learning and assist children to acquire and develop information handling skills. Children are able to make use of chrome books/tablets/laptops in the library to supplement the information books available and there are tables available for independent or group work.
· To encourage children to respect and value books and reading.
· To give children access to a wide range of good quality fiction and non-fiction texts. Books are relevant to the curriculum and the reading abilities of all children. They reflect positive images in terms of race, gender, and disability.
The library is open before school and at lunchtimes and each class has a designated weekly library lesson providing ample opportunities for children to engage with books and develop a love of literature.
The Library has separate areas for fiction and non-fiction books. Fiction books are separated into sections based on the accelerated reader book levels. The more challenging books (3.0 upwards) are kept alphabetically by author. The non-fiction materials are classified under the Dewey Decimal System.
Over the course of their time at Northmead children engage in a scheme of work which has been written to explicitly teach library skills so our children can proficiently use the library for enjoyment and research. Our staff have knowledge of how the library and the computerised management system works so that they can support pupils when they choose books, and encourage reading for pleasure
Junior librarians are appointed from Year 6 and this band of helpers keep the library tidy, ensure the smooth day-to-day running of the library and help other children choose a book to read. Being given this responsibility helps develop a sense of achievement and self-esteem in the children.
Children and adults alike love the murals of book characters which are painted on our library walls and the displays referring to the dewy decimal system and recommended reads for the month help to engage children in the library and instil an interest in reading.
To engage pupils further we run interactive quizzes and fun events which get children talking about books and the library.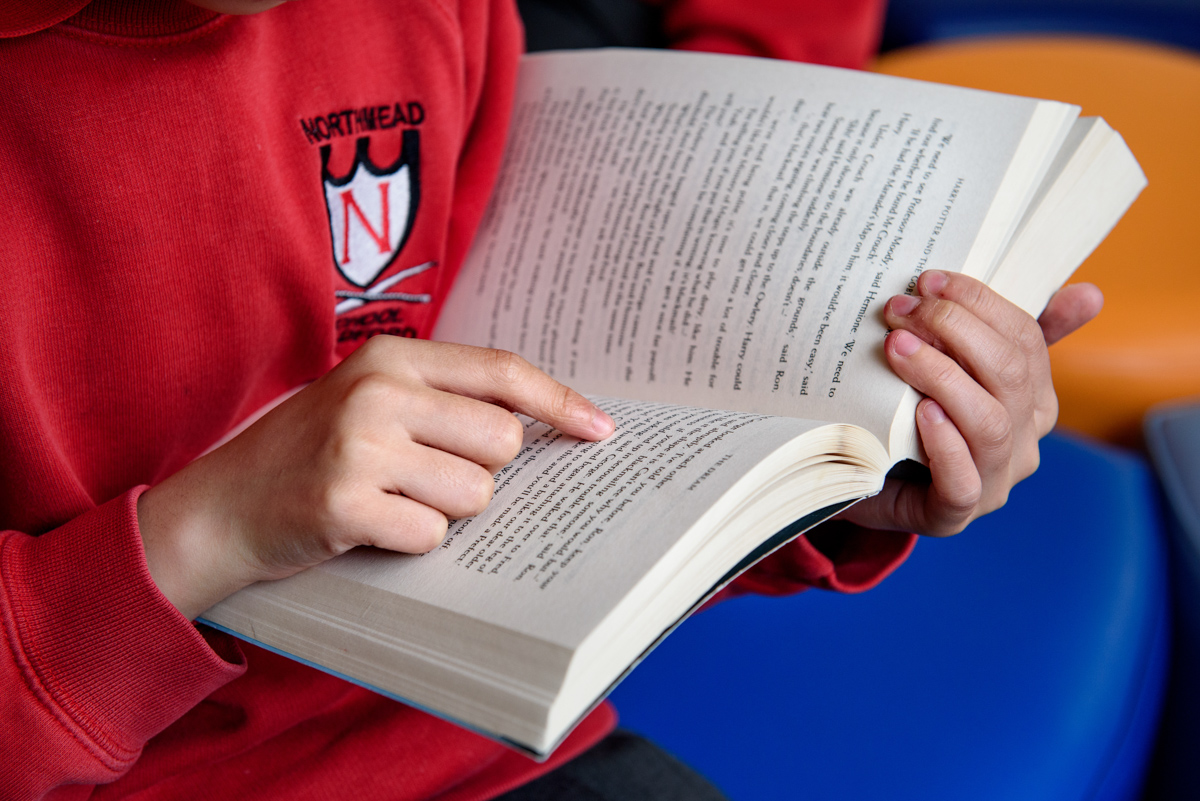 Reading Gardens
To encourage informal interactions with books we have developed two reading gardens in school. Mrs Furnell's reading garden has a stock of books which all children can engage with during their playtimes.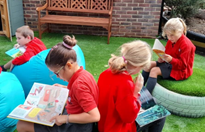 Our other reading garden, which was constructed for us with volunteers from Suez, is for Year 6 to enjoy during their reading lessons and break times.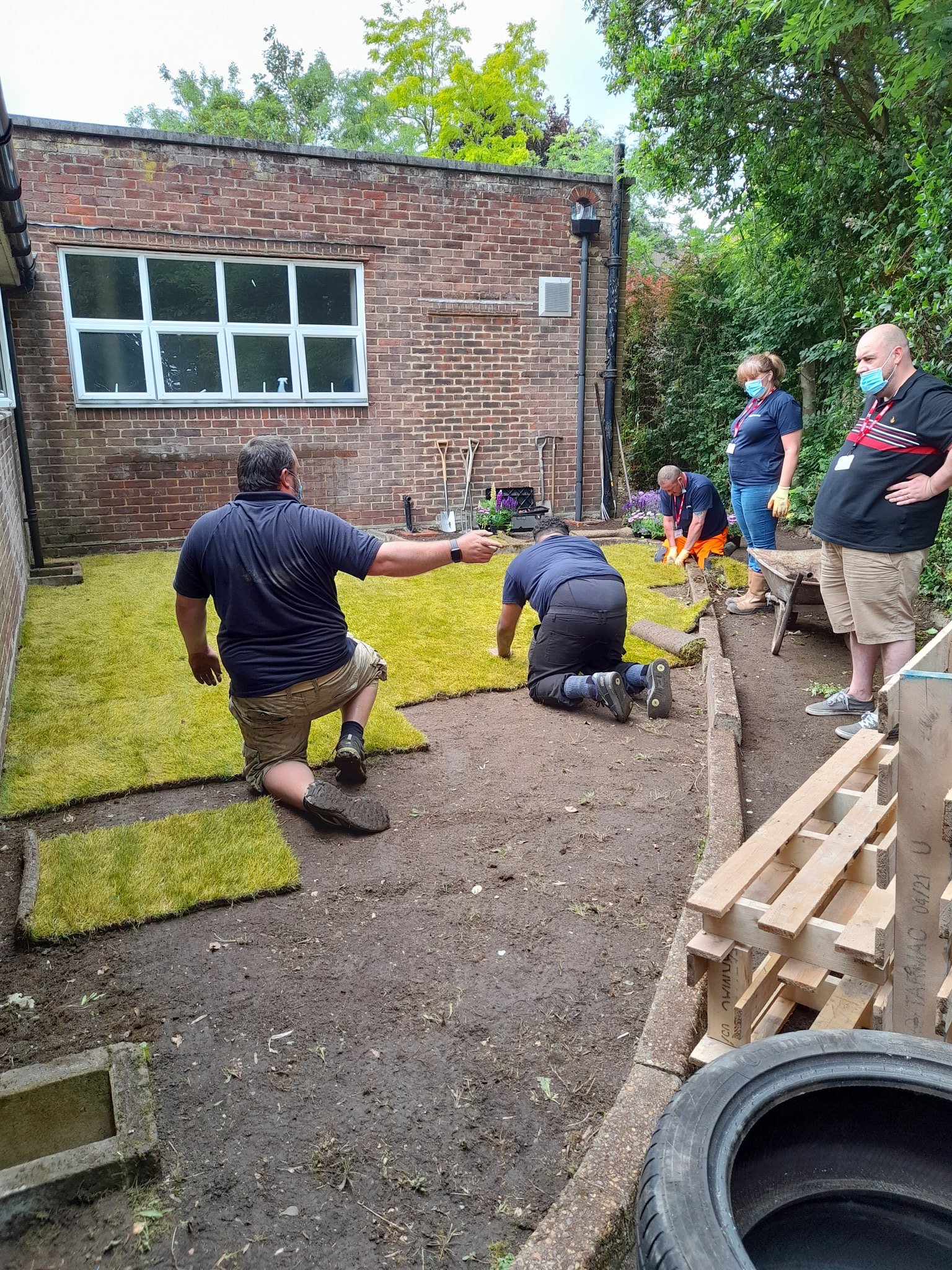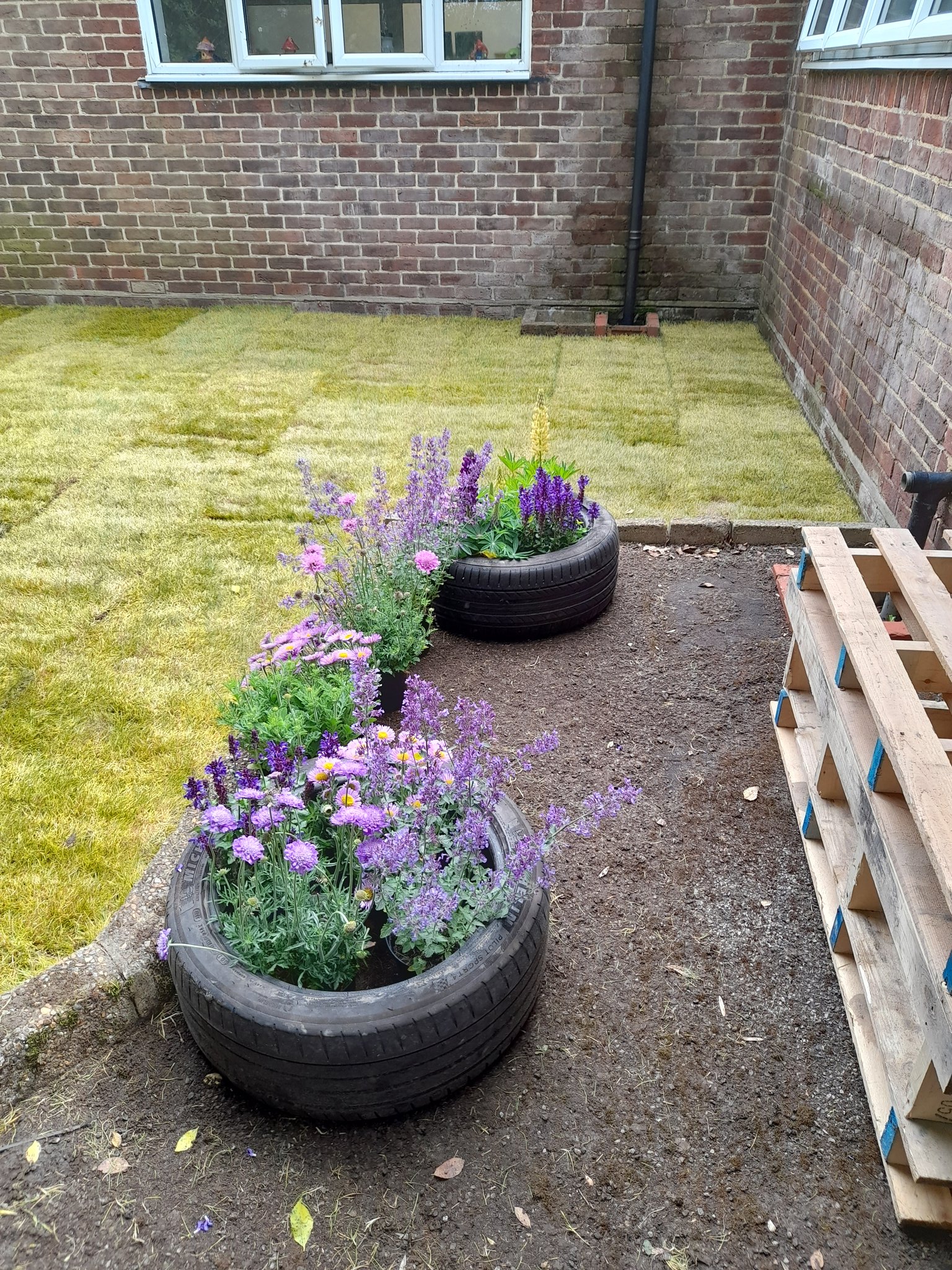 Try more, learn more, achieve more!