Learning to Learn; Parents
HOW PARENTS CAN HELP WITH RESILIENCE
Demonstrate/model sticking at things even if they are difficult
Encourage your child to have an interest in solving puzzles – word searches, crosswords, sudoku, riddles;
Involve them in your own learning activities, try to think aloud as you try a new recipe or struggle with a bit of DIY
Talk about how you feel when you are taking on challenges
Praise your child when they persevere….but also encourage them to take a break when they have had enough
Don't rush to protect them too soon from difficulty. Do just enough to get them going again when stuck for example don't finish the jigsaw puzzle yourself
Help them to find interests and activities that are really absorbing
Play Kim's Game – show a tray of objects, cover it, remove an object and then reshow it. What is missing?;
Play spot-the-difference games;
Encourage children to 'spot' things on a long journey – devise a list of things to try and spot on the journey and turn it into a game, buy 'Eyespy books'
Set up a simple treasure hunt with clues or riddles;
Ask a child to imagine (or hold) an object. Can they describe it so that you can guess what they are thinking of?
Consider where your child completes their homework – is it a distraction free zone? Discuss with them what they find distracting – it may be different to you;
When you are supporting reading / homework discuss how your child can work out a bit they are stuck on rather than simply giving the answer

HOW PARENTS CAN HELP WITH REFLECTIVENESS
Ask them what they learnt at school, rather than what they did. Was it a success or what did they learn from the experience that will make them do better next time?
Encourage them to take responsibility for preparing for school
Help them to get started on a task by planning what they need to do first
Encourage flexibility and the ability to change plan if necessary
Delve deeper into why your child likes a particular activity and encourage them to talk about their feelings.
Write down plans, lists and bullet points together in preparation for an activity.
Let your child make mistakes and tell them that it is ok to do so as long as lessons are learned from the experience.
Talk to your child about learning styles….are they a visual learner or a kinaesthetic learner? Maybe they are a auditory learner. Research these together on the internet .

HOW CAN PARENTS HELP WITH RESOURCEFULNESS
Encourage your child to be organised – make lists of things to do or things they need help with;
Encourage your child to think up questions (What? Where? When? How? Why? Who?). Place these on a 'question wall' (maybe the fridge door?) and then discuss how you are going to find out the answer;
Play 20 questions to guess the object;
Odd-one-out – Show a number of objects, photos or words and ask which is the odd-one-out and why.
When travelling ask questions e.g. 'What do you think is behind that hill?' 'Who lives in that house?'
Discuss questions such as those posed in the Little Book of Thunks' by Ian Gilbert
Draw and paint pictures from imagination
Listen to music with your child, discuss what pictures it makes in the mind
Play imaginative games, taking on different roles
Show them how to use resources such as reference books, dictionaries, the Internet
Join the library
Help them to organise any equipment or resources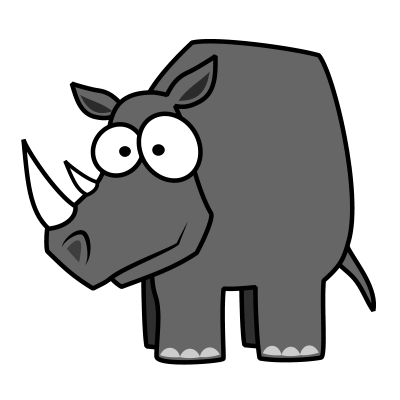 HOW PARENTS CAN HELP WITH RELATIONSHIPS
Make expectations of turn-taking and co-operation clear
Playing any board games will reinforce turn taking and being aware of others' feelings.
Talk and Draw— 2 players sit back to back. Person 1
Describes a picture and Person 2 draws what she/he hears. Compare.
Work, play and learn alongside your children, enabling them to pick up good habits through imitation
Listen to each other and extend ideas by your responses and questions
Undertake projects together
Go out and about and explore
Miming games—where children need to watch carefully (Charades etc).
Play games where children are blind folded and have to follow instructions.
When reading a story, or watching TV, stop and askhow the character is feeling.
Have fun
Try more, learn more, achieve more!