History and Geography
These are studied as part of cross curricular topics such as 'Who's in the Rainforest?' 'How did Guildford grow?'
Learning is brought to life by a range of enrichment activities which include visitors to the school, role play activities and trips to places of historical and geographical interest.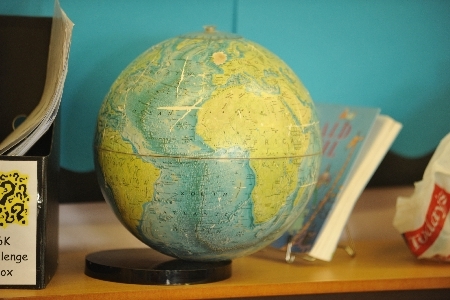 History
History is the knowledge and study of the past. The past influences all aspects of our lives and shapes the customs and beliefs of the communities to which we belong. By learning about past people and events and by methods used to study them, children gain a better understanding of the world in which we live. We have organised our learning in History into a broadly chronological order.
Geography
Geography is the study of place, with all the things that come together to make that place what it is.
History and Geography is taught throughout the school in topics.
Autumn

Spring

Summer

Year Three

What's under our feet?

A study of rocks and soils

Who's in the rainforest?

A study of Belize and the Maya

What was it like here in times BC?

The Stone Age to Iron Age

Year Four

What made Ancient Egypt Great?

How are we still Roman?

The Romans

Where has my water been?

Rivers and the water cycle

Year Five

Who made England?

The Anglo Saxons

Who made England?

The Vikings

How did Guildford grow?

Local history topic- Guildford

Year Six

How did the Ancient Greeks influence our lives?

Which countries are found on the Greenwich Meridian?

What has been the influence of monarchy over time?'
Try more, learn more, achieve more!