Healthy Lunches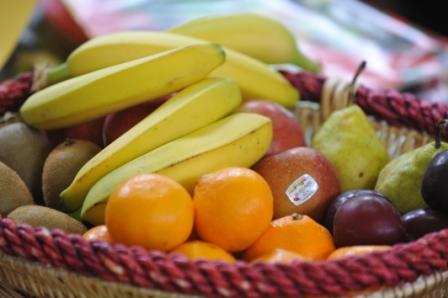 Our catering partner, abm
From Monday 24th February 2020 abm catering will be delivering a new restaurant service at Northmead Junior School.
Our on-site catering provider, abm, offers our children a new and exciting menu here at Northmead using their extensive experience of providing high quality, fresh, nutritious and tasty food for school children.
Children are able to choose from four options each day including a hot meal such as roast chicken with roast potatoes and gravy, a vegetarian option such as savoury veggie mince with mashed potato, a deli option which will include self-serve platters of sandwiches with a variety of fillings along with a salad bar and Jacket Potato option with a daily selection of fillings. A fresh daily dessert will also be available.
How much does it cost?
The cost of the school meal is £2.50 per day. Payment should be made online via your child's personalised Parentmail account which is provided to each parent when their child joins Northmead.
NB: In line with Surrey schools the price of school meal will be increasing to £2.55 per day from 1st September 2023.
You can log on to Parent mail by clicking on this link - https://www.parentmail.co.uk/login/
Those parents in receipt of Universal Credit, Income Support, IBJSA or some forms of Child Tax Credit may be entitled to free school meals. Application forms are available from the school office. Please note we are unable to provide free meals until the relevant documentation has been received.
What if my child would prefer a packed lunch?
To support our children with various nut allergies, we are a nut-free school. It is vitally important that we remain vigilant about this and reduce, as far as possible the chances of children who have nut allergies coming into contact with any form of nuts. We must insist that children's packed lunches do not include any products containing nuts. This is also a good opportunity to remind everyone that morning snacks must only be fruit or vegetables.
We also ask that you support us in helping your child to make healthy choices and keep crisps and cakes to a minimum. We do not believe sweets, chocolate or fizzy drinks should be included in a healthy packed lunch and we request that you keep these treats for after school. In this context we also ask that pack lunches only include low-sugar squash, juice or water. For obvious reasons please do not send your child to school with thermos flasks, glass bottles or anything which easily breaks.
For ideas and inspiration on providing a healthy choice pack lunch please visit the NHS Lunchbox ideas and recipes page.
Break time snacks
We encourage children to eat a piece of fruit during morning break. However, please remember that 'fruit winders' or similar, in our opinion, do not count as a piece of break time fruit. Please ensure your child has a clean, named water bottle in school. We have drinking water readily available in classrooms so that bottles can be refilled during the school day.
Try more, learn more, achieve more.