Handwriting

Why write by hand?
When children write letters, they demonstrate better letter recognition skills which can help with learning to read.
Research suggests that the process of forming letters activates neural pathways which help the brain to mentally engage with information and remember it.
Learning cursive handwriting can help with spelling, enabling children to recognise words when they read them later.
Typing doesn't have the same effect on the brain, as it doesn't require the same fine motor skills and simultaneous activity.
Writing by hand is slower and this lets your mind think more thoroughly over what you're writing down.

Northmead Junior School have worked in collaboration with Stoughton Infant School to ensure continuity and progression for the children.
Children start with print in EYFS, in line with the delivery of phonics, whereby the teaching of lower-case and capital letters will be in print, with clear start and finish points.
When the children have secured print, they will move on to cursive in Year 1.
In Year 2, the children will move on to continuous cursive first focusing on individual letters.
In Year 3 children will move on to join their letters, with links to phonics, high frequency words, common exception words and the Yr3 word list.
In Year 4 children will continue to work on joins and apply them to the Yr4 word list.
In Year 5 and 6, children's handwriting will be addressed according to need through interventions, as well as starting to develop their own unique style.

At Northmead, we use 'Teach Handwriting' as part of our provision for teaching handwriting. This scheme has been developed to provide a differentiated, holistic approach to learning letter formation.
There is an excellent section for parents. If you follow the guide below, you will see how we teach the continuous cursive style, which you will find in the drop down bar in 'joins'.
There are many other useful resources and ideas on this Teach Handwriting site.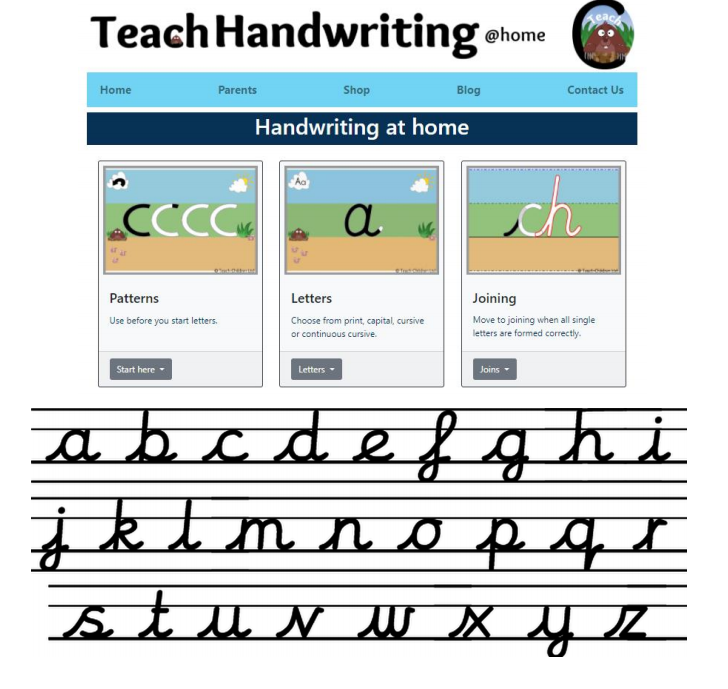 Try more, learn more, achieve more!