Year Six Citizen Workshop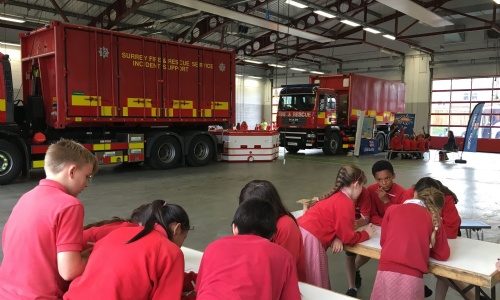 Year six children join in a Junior Citizen Workshop.
On Wednesday 15th June Year 6 went to the new Guildford Fire Station to take part in a series of workshops called 'Junior Citizen'. The children were split into small groups and learnt about road, rail, park, beach and fire safety. There was also a scenario involving 'stranger danger'. The whole afternoon was designed to teach children how to be responsible and independent young people in the wider community – important lessons for children about to head to secondary school .