Maths Workshop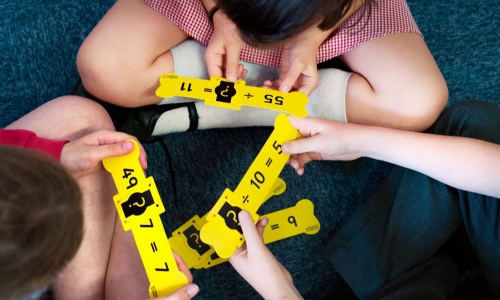 We had a successful Maths Information Evening for parents at the beginning of June.
Our Maths Information Evening was well attended by parents keen to find out more about how calculations are taught in school. The workshops on addition , subtraction, multiplication and division allowed parents to watch pupil and teacher demonstrations and try methods for themselves. Parents found the evening both enjoyable and informative. Following the positive feedback, we intend to run similar evenings in the Autumn term.
Supporting documentation can be found on the Maths page of the school website.
'Very friendly, informative and enthusiastic staff. An excellent evening full of wonderful calculations' ( Year3 parent)
'Good use of kids ! Really good to watch them carry out examples! '( Year3 parent)
' I thought the evening was informative and well presented. Understanding these methods is essential for helping your child at home. Thank you for taking the time to help us to grasp these methods'. ( Year 5 parent)
'Very well organised, good reinforcing with use of language, good to be interactive- helps it stick! '
( Year 4 parent)
No comments have been left yet.