April Reading Newsletter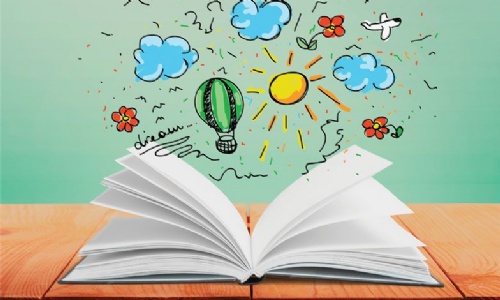 The Book Fair is running Wednesday, Thursday and Friday after school in the library. All orders must reach Miss Lewis by 1 st May
Graphic Novels are books which tell a full-length story published in comic-strip format not, as the name could suggest, a book with slightly dubious content! Graphic novels come in a variety of genres; adventure, mystery, fantasy, and historical fiction, and there are some non-fiction books which are being released with a similar graphic structure. Additionally, numerous classic texts, such as those by Charles Dickens and William Shakespeare, have graphic novel versions that can help readers more readily access the content. So, if your child wants to read a graphic novel it is important to select a topic they identify with and will be interested in.
There are some educators and librarians who may suggest that graphic novels don't count as "real reading." They have too many pictures, too few words, and lack too much quality to ever be seriously considered as literature, or even books. However, we, alongside many literacy experts would disagree with this. Graphic novels will improve your child's reading skills like any other book.
This quote comes from Judd Winick, an award winning cartoonist. "I think there is a lot of unnecessary debate about whether comic books constitute "real" reading. You see the words inside the balloons above the characters? You read them. It's reading. Do you think kids should only read comics? No. I think, like with food, one needs a balanced diet. But for a kid who doesn't dig reading, hasn't fallen in love with stories yet, comics will get them falling in love. And then they'll read prose. I promise!" So, we would encourage children to read graphic novels as part of their reading diet, I have outlined some reasons why on this newsletter.