Production Tickets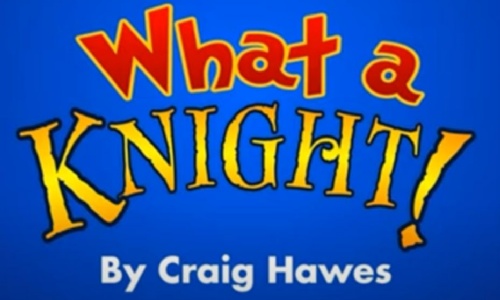 Tickets will be available to purchase from 3pm on Wednesday 23rd November on Parent mail.
Winter Production 2022 "What a Knight!" – School Hall - Monday 5th – Thursday 8th December 2022 at 6:30pm
I am writing to tell you about the ticket arrangements for the school production. There are several important points I need to make, and I will endeavour to do so as clearly as I can.
· Tickets cost £5 each.
· Due to Health and Safety regulations, we can only accommodate 160 adults on each night. Therefore, order to meet these regulations, we will allocate a maximum of 2 tickets, in total, to each family.
· Entrance will be strictly ticket only.
NB - One ticket = One seat = One Adult or Child over the age of 5
The production is not suitable for under 5's, especially babies, as it lasts for about one and a
half hours. Children will not be allowed to sit on their parent's lap.
· Tickets can be purchased using Parent mail from 3pm on Wednesday 23rd November. It is important to ensure that you order for the correct cast and performance date. Due to the high demand for tickets we CANNOT guarantee that requests to change can be accommodated. As tickets are allocated on a first come, first served basis it is imperative that you order tickets as soon as possible to avoid disappointment. Please remember we are now a cashless school, there will be NO cash tickets on the night.
· Cast A is Monday 5th Dec and Tuesday 6th Dec. Cast B is Wednesday 7th Dec and Thursday 8th Dec. Children know if they are cast A or B. We have kept brothers/sisters in one cast!!
· Cast A tickets will be sent home with children on Friday 2nd December and Cast B tickets with children on Tuesday 6th December.
· The performance will start promptly at 6:30pm on each night.
Other arrangements regarding dropping off / picking up will be given at a later date.