Northmead Summer Spectacular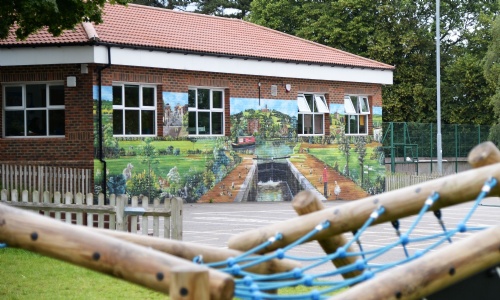 You are invited to Northmead Summer Spectacular.
Please join us for an evening of celebration on Wednesday 20th July 6:00 - 8:30pm
Relax and enjoy celebrating such a successful year for all at Northmead. Friends and family are welcome.
Visit the classrooms for displays of work from across the year.
Visit the dining hall for every child spotlight in an art gallery - framing available £5
Refreshments available - Tea, Coffee, Hot Chocolate, Prosecco, Pims, Cocktails, Beer, Soft Drinks and Sweet Treats, Burgers, Hot Dogs and Chips.
Showcase
Young Voices, in the hall at 6:10pm
Year 5 Sports, on the All Weather Pitch at 6:25pm
Year 6 Showcase, in the hall at 6:25pm
Year 3 Sports, on the All Weather Pitch at 6:45pm
Year 4 Showcase, in the hall at 6:45pm
G Live Choir, in the hall at 7:05pm
Northmeads Got Talent Finalists, in the hall at 7:15pm
Year 4 Sports, on the All Weather Pitch at 7:20pm
Year 3 Showcase, in the hall at 7:20pm
Year 5 and Year 6 Netball Team Match, on the playground at 7:25pm
Year 6 Sports, on the All Weather Pitch at 7:40pm
Year 5 Showcase, in the hall at 7:40pm
Music Club Performance, in the hall at 8:00pm