September School Arrangments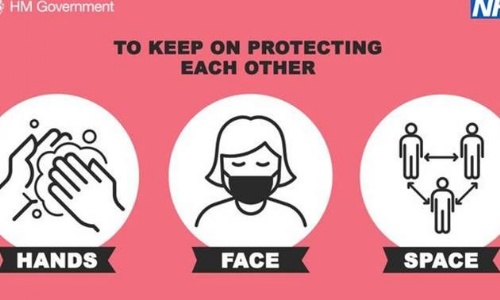 We are very pleased to be able to say we are opening school for all children in September.
Following the recently issued Government guidelines we have completed a risk assessment, which will be put on our school web site. We have put measures in place to maintain the safety of all those on the school site. It is important to note a return to school is not risk free.
During the summer the cleaners will carry out a deep clean of the school. Staff will complete preparations for the return to school during the Inset days on 1st and 2nd September.
School will re-open for all children on Thursday 3rd September.
Timings
We are staggering drop off times to enable social distancing.
8:30am – Year 6
8:45am – Year 3
9:00am – Year 5 and COIN Centre
9:15am – Year 4
We will be having staggered break and lunch times.
We are staggering pick up times to enable social distancing.
2:45pm – Year 6
3:00pm – Year 3
3:15pm – Year 5 and COIN Centre
3:30pm – Year 4
If you have children in more than one year group you may drop off at the earlier time and collect at the later time. Otherwise please keep strictly to the staggered times to avoid congestion.
Please walk down and use the large playground for drop off and pick up rather than wait at the top of the school drive.
At the present time please do not come into the school building unless you have an appointment.
Uniform
Children need to wear normal school uniform and school shoes every day apart from the day when they have P.E and then we ask they come to school in their P.E kit and trainers.
Monday – Year 6
Tuesday – Year 5
Wednesday – Year 4
Thursday – Year 3
P.E lessons will start from Monday 7th September.
Equipment
Year 3 & 4 children will be provided with their own personal set of equipment for writing in school.
Year 5 & 6 children need to bring a simple, wipeable pencil case with no attachments containing a handwriting pen with blue ink, pencils, glue stick, an eraser, pencil sharpener, pair of child safe scissors, a ruler in cms, set of colouring pencils and a white board pen.
All children need to bring a named water bottle, a packed lunch if they do not require a school dinner.
Organisation in school
Children in Years 3, 4 and 5 will be based in class bubbles of 30 with their class teacher and a teaching assistant. They will remain in this group for all lessons, break and lunch time.
Children in the COIN centre will be based in the centre and remain with the centre for break and lunch times.
Children in Year 6 will be in a year group bubble in order for setting in English and Maths to take place to support their learning in preparation for transfer to secondary school.
The guidance has now changed and children within a bubble can share classroom-based resources such as Maths and Science resources.
As recommended in the Government guidance each classroom will be set up with rows of desks, so all children are facing forward. Children will remain in their class bubble and their movement around the school can be controlled and their social distancing can be upheld as much as possible.
Increased hygiene will be insisted upon and children will be required to thoroughly wash their hands upon arrival at school, after break, before and after lunch and after returning to class from the toilet. Staff will be cleaning table surfaces and door handles throughout the day.
Health Advice
If a child or member of staff develops symptoms comparable with Corona virus, they will be sent home and advised to book a test. Tests can be booked online through the NHS testing and tracing for Corona virus website or ordered by telephone via NHS 119.If the test is negative, and they feel well, they can stop self-isolating. If the test is positive, they must self-isolate for at least 7 days from the day they started showing symptoms. Their household members should self-isolate for 14 days.
In the event of a positive test the whole bubble would need to self-isolate for 14 days.
We will release a video explaining the new procedures in the last week of August.
These arrangements will be reviewed at half term in October 2020.
We appreciate this is a lot of information to take on board. Please do not hesitate to contact the school on info@northmead.surrey.sch.uk. if you would like to discuss any of the details in this letter.
Thank you for your continued support and understanding.
Mrs D G Brown
Head teacher