Book Week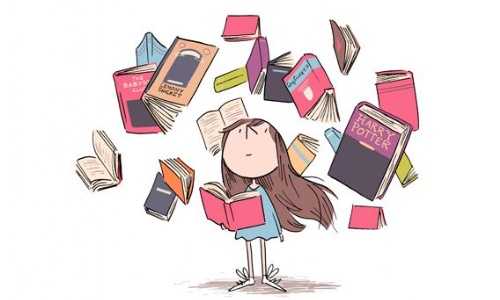 Monday 15th - Thursday 18th October
We will be holding our annual Book Week to end the half term, 15th – 18th October. Each year group will be carrying out a week of work based on a book. We would like to inform you of the following events which will be taking place during the week:
Marvellous Monday 15th
To launch our book week, we would like the children to dress as a book character. There were some fantastic costumes last year and we look forward to celebrating the best costumes in assembly again this year. In the morning, we will also be hosting a range of book-themed activities which the children will choose from in advance.
Tuesday 16th –Thursday 18th and Monday 29th
The book fair, provided by Travelling Books, will be in school. Further details are enclosed.
Wednesday 17th
We will have assemblies from Kerry Gibb, the author of the It's a Kid's Life series. Following the visit, children can purchase signed copies of her book for the discounted price of £5.99. This can be done via an order form that the children will take home after the assembly.
We have a great week planned and hope the children will enjoy it.