Decorated Egg Competition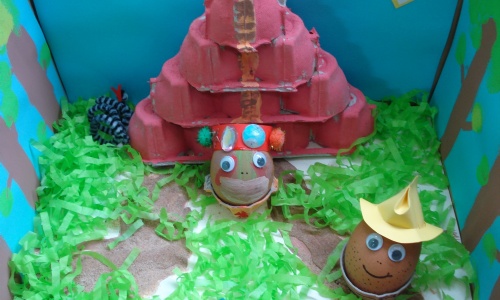 Thursday 29th March - Year 5/6 @ 9:15am and Year 3/4 @ 10:15am
This competition has been a long tradition at Northmead, but we never cease to be amazed by the children's ingenuity. They may decorate a single egg or place one or more eggs in an imaginative setting. There are usually a few egg puns within the title that children choose for their work!
Parents are welcome to join us, on Thursday 29th March - Year 5 and 6 Assembly 9:15am - 9:45am , Year 3 and 4 Assembly 10:15am - 10:45am
There will be a token prize given to three winners in each year group and a house team point for every entry.