Notice of Intention to Consult to become an Academy within a Multi-Academy Trust (MAT)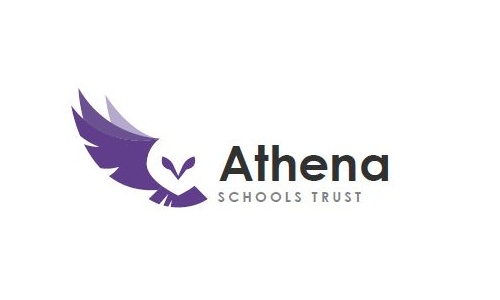 As you may be aware, it is government policy to encourage and support all schools to become academies by 2022, and in particular for schools to organise themselves within groups. At the same time, local authorities are reducing the services that they have available to schools as their budgets are reduced. For instance, from April 2018 a number of key services such as school improvement will no longer be provided by Surrey County Council.
Against this background, the Governors have been considering our options for some time. Governors believe that academy status within a MAT is the best way to support the school in continuing to develop and improve, and that working together within the Trust will bring benefits to teaching and learning and this will impact on children's achievement.
On January 17th 2018, the Governing Body passed a resolution proposing that Northmead Junior School becomes an academy and joins with a group of other local schools to form a Multi-Academy Trust called the Athena Schools Trust.
This letter is to advise you that we plan to organise a formal consultation on the proposal to become an academy within the Athena Schools Trust between March 5th and March 30th 2018.
In considering conversion to academy status and forming a MAT, please be assured that the over-riding concern of Governors is to ensure that our school continues to provide the best possible standard of education and care for our children.
Key points of converting to Academy status within a Multi-Academy Trust
Our school will retain its character and will continue to look, feel and be the same as it is now with the same uniform, school name, school times, holiday pattern and admission policy. Most of the changes will be behind the scenes.

The MAT organisation does not affect your choice of secondary school for your child. We will continue to work closely with all our local schools including all our local infant schools in areas such as Year 2/Year 3 transition and events and local secondary schools in areas such as Year 6/Year 7 transition and events.

The Headteacher and Governing Body will continue to lead our school on a daily basis as they do now, and parents will continue to be represented on the Governing Body.

The MAT arrangements will share some services across the schools which will help them be more efficient and make sure that funding is focused on teaching, learning and support for children.

Staff will be transferred to the MAT on existing terms and conditions, under TUPE regulations. We hope that the new opportunities afforded by the MAT will reassure and encourage staff that they remain a vital part of the school's commitment to our children.
The following 'founder ' schools – who share a common ethos, aims and vision – are proposing to come together as equal partners within the MAT:
Guildford County School
Stoughton Infant School
Pirbright Village Primary School
Shalford Infant School
Northmead Junior School
An academy is a state funded school that is run independently of the local authority. Funding is received directly from central government, meaning that the Headteacher and Governing Body have greater freedoms in using this funding in the way that they think will most benefit the students. By working together with other schools, we can use our resources more effectively and support one another to improve children's education. As a founder school within the Trust we will have the opportunity to help decide how the Trust develops.
During the period of consultation, further information on the Trust, the impact of joining on the school, and the benefits that we believe will derive, will be made available to all those involved. You will have the opportunity to express your views and to raise any questions you wish. A public meeting will also be arranged for you to comment and ask questions, as well as to meet other members of the Trust.
Northmead Junior School and Stoughton Infants will be holding a meeting for parents and carers on Thursday 15th March at Northmead Junior School at 6:30pm.
Further information on the consultation will be made available closer to March 5th. In the meantime if you have any queries please take a look at the FAQ's on the school website or email any further questions to athenaconsultation@northmead.surrey.sch.uk
Yours faithfully
Chair of Governors – Mr. T Grant Headteacher – Mrs. D Brown
REQUEST FOR COPIES
We provide, free of charge, paper copies of any information on our school website requested by parents. Please call our school office on 01483 529870 for more details.