Enrichment Week
This event will take place on 15/07/2019 until 19/07/2019.
This year's focus is art and we taking part in the 'Take One Picture' countrywide scheme for primary schools.  This initiative is run by the National Gallery in London and aims to inspire a love of art by promoting the role of visual arts within primary education.
The children will be involved in a range of activities inspired by the painting 'Men of the Docks' by George Bellows.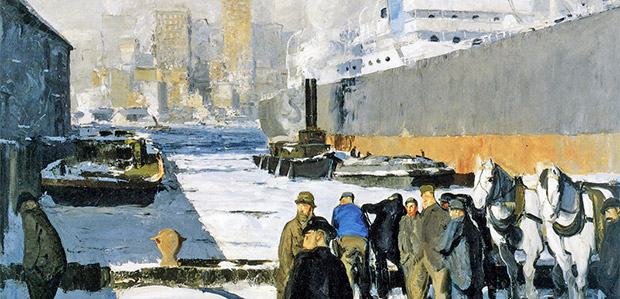 The week will culminate in the creation of a large 3D art installation.  If you would like to witness the creation of this piece we invite you to join us on the playground at 2.30pm on Thursday 18th July. 
We would like to take this opportunity to thank the NST for providing the funding for this week.