Northmead Summer Fair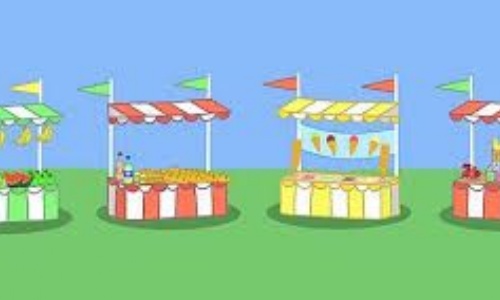 Northmead's Summer Fair is fast approaching. It's on Saturday 15th July!
JOIN IN THE FUN
Lots of different things to entertain the children such as driving a Ko Kart, taking up the NERF or football challenge, completing the bouncy castle fun run and making a dream catcher, while you relax with a Pimms, a fabulous "Smoke it" burger or a coffee and cake.
We have over 40 different stalls planned with music supplied by You-Ukes (join in the have-a-go session on the ukuleles), plus Cadence Junior Marching Band.
The success of the fair is down to you. Please :
Donate good condition soft toys and bottles (alcoholic or soft drinks) this Friday, 7 July.
Donate cakes for the refreshment stall on Friday 14th July,
Return your slip (if not already done so), stating when you & your child can man your year group stall for half a hour: Lucky Dip YR3, Tattoos & Hair Dyes YR4, Hook a Duck YR5, The Human Fruit Machine YR6
Come along to school on Saturday 15th July 12-3pm and have fun!
We still need people to help set up the stalls on Friday 14th July after school and on Saturday 15th from 9am. If you would like to have a go at manning a stall during the fair for half an hour or more, there's still plenty of opportunity to do so. Please let us know your availability by emailing northmeadjuniorspta@gmail.com or popping into the office.
THANK YOU for your donations and to everyone who has put so much time and energy into making this happen.
We are better as one. Northmead Supporters Team